14th ICI
Host: The Japanese Society for Immunology (JSI)
Joint host: The Science Council of Japan
Co-host: The Japan Society for Clinical Immunology (JSCI)
Dates: August 22-27, 2010
Venue: Kobe, Japan
The 14th International Congress of Immunology in Kobe, Japan, will be an innovative and invigorating international congress reflecting the direction of immunology in the 21st century in a secure yet exciting environment that offers a widerange of diversions to participants of all backgrounds.
Local organizers are planning a comprehensive yet focused congress with an intellectually stimulating combination of presentations, symposia, discussions, sessions and exhibitions.
The city of Kobe is renowned for its unique style and exotic atmosphere, as it has been influenced by other cultures and has flourished as an international port for hundreds of years. Kobe is one of the most popular sightseeing cities in Japan.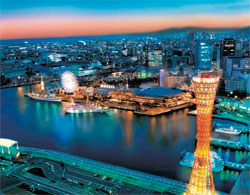 There are many tourist attractions to explore in Kobe, such as Ijinkan (the former residences of early foreign settlers), saké breweries, shrines, temples and gardens. You can also enjoy lovely views of Kobe on a daytime or nighttime harbor cruise.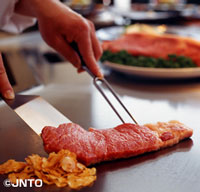 Kobe offers a wide variety of restaurants serving traditional Japanese cuisine and is known for its authentic international cuisine, including Chinese, French, Indian, Italian and Korean dishes. Especially famous is Kobe beef. Please enjoy tasty, tender steak while you are in Kobe!
Easy Access to Historical Cities
Located in western Japan, Kobe offers convenient access from all of Japan's major cities. Kobe is also at the heart of Japan's premier tourism region, a short ride on comfortable express trains from the Western Japan hub of Osaka and historical cities such as Kyoto, Nara and Himeji. The congress site has an unmatched combination of extensive conference facilities, modern and affordable accommodations, and a rapid and efficient transportation system.
The 14th International Congress of Immunology will be held at the Kobe Convention Center Complex on Port Island in Kobe.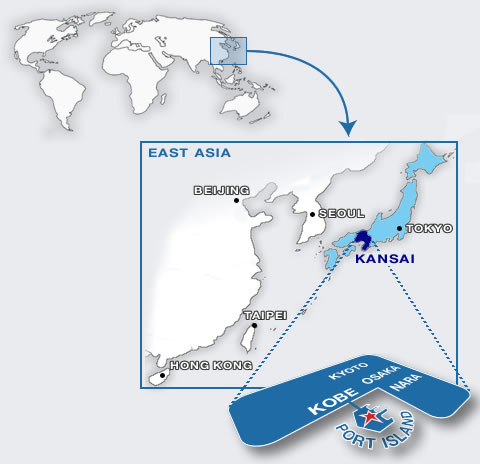 Kobe Convention Center Complex Overview